2011
10.31
Finally!!!  I'm posting Monday Moments on Monday!
Happy Halloween everyone!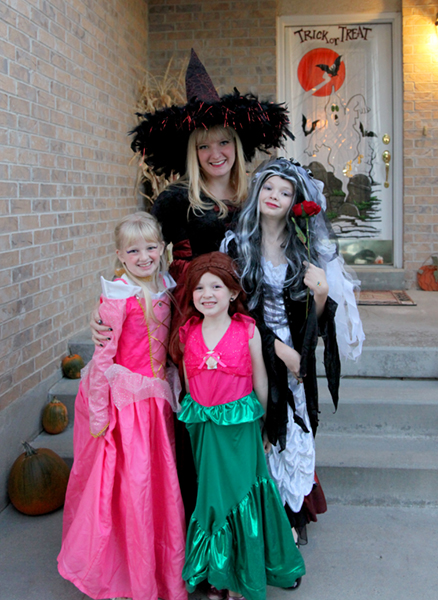 Ashley is a Dead Bride.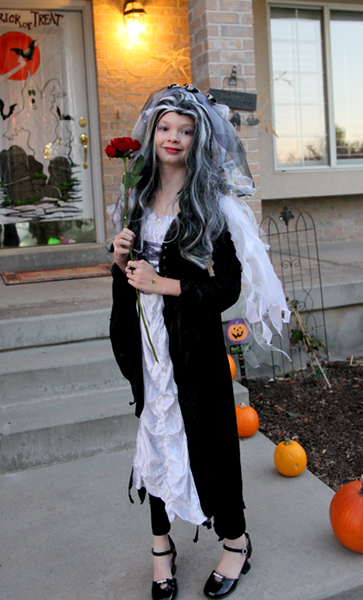 Amanda is Ariel.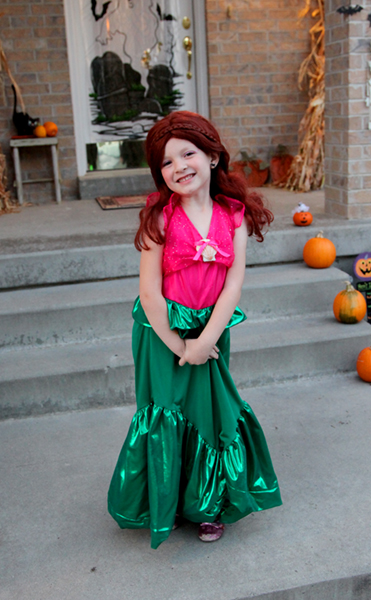 Eden is Sleeping Beauty.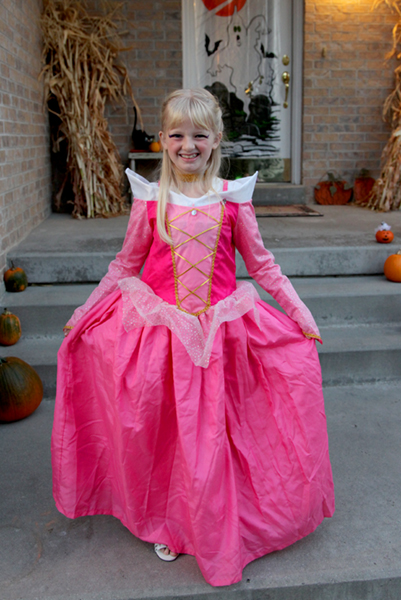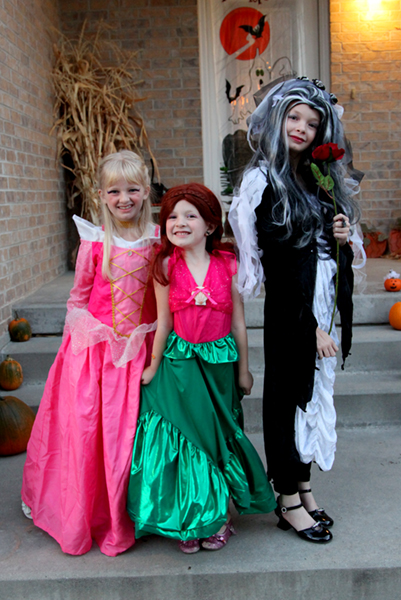 Here are some Halloween skirts I made for the girls.  They've gotten so many compliments on these skirts.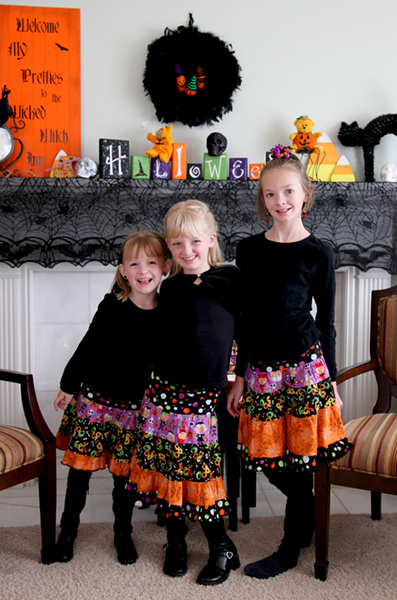 I took pictures as I made the skirts so I could do a tutorial on them… is that something you guys want to see?  They're super easy to make and all it takes to figure it out is a bit of math.  Let me know if you want to see it!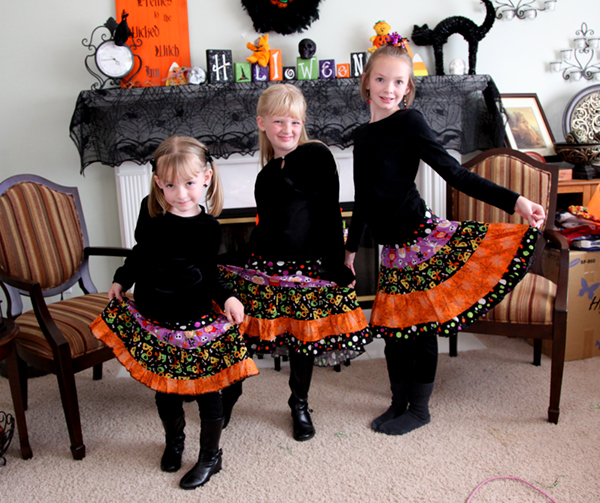 Last week Amanda got Principal's Pride for the month of October.  She got it for showing Integrity!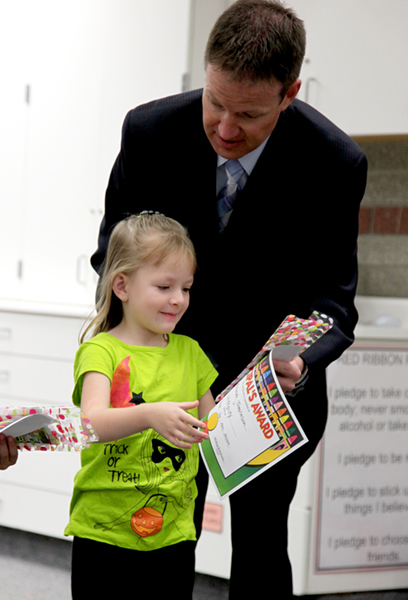 She got lots of free food coupons and a certificate.  But the coolest thing she got was a metal eagle pin.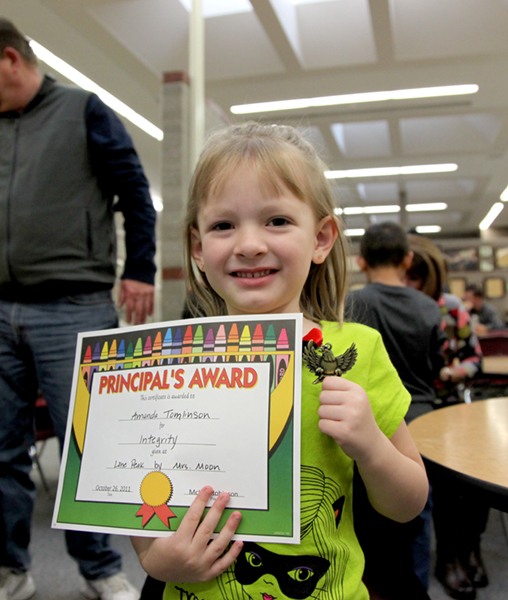 Here she is with her principal!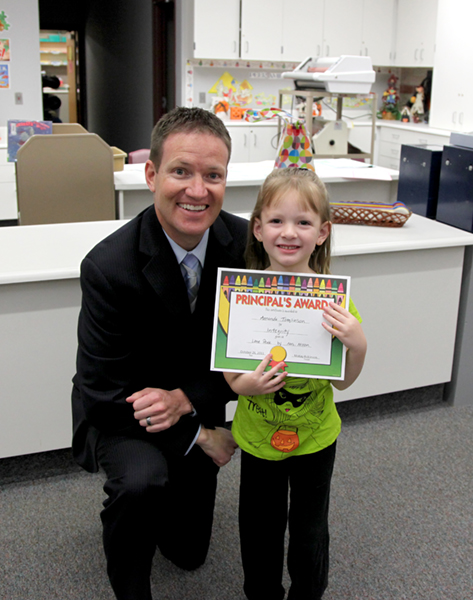 Have a wonderful and safe Halloween and a great week!