2011
11.18
Last weekend Eden got her hair cut!  She donated it to Locks-of-love.
She was so happy to be able to do it.  But her church teachers tried and tried to talk her out of it.  They even came up to me telling me not to let her cut her hair!  I agreed with them that her hair is gorgeous, but I wasn't going to discourage her from something she wanted to do that would help others.  I was still sad to see all that beautiful blonde hair go.  I mean, just look at it!  When it was curled it was especially gorgeous!!!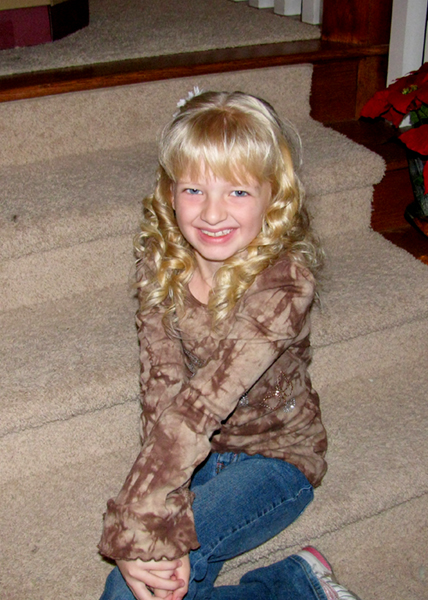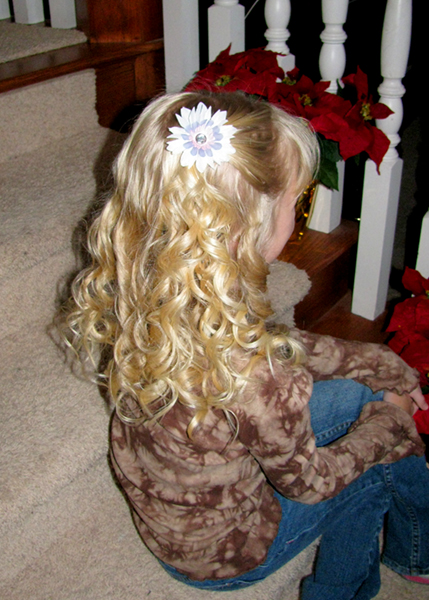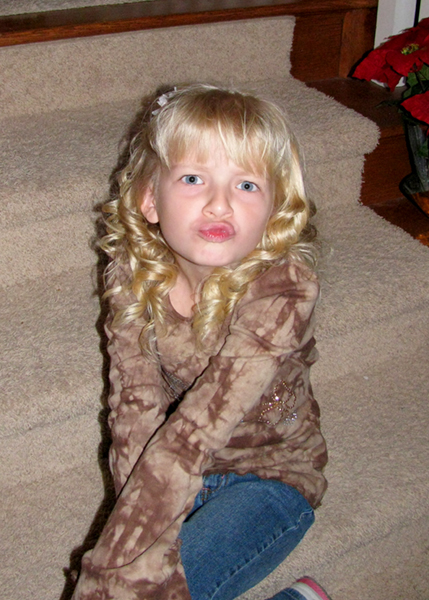 We washed her hair that morning and couldn't style it.  The hair has to be as clean as possible to donate.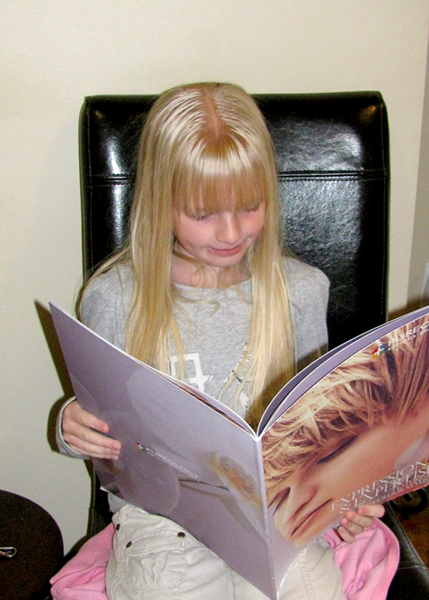 Beautiful blonde!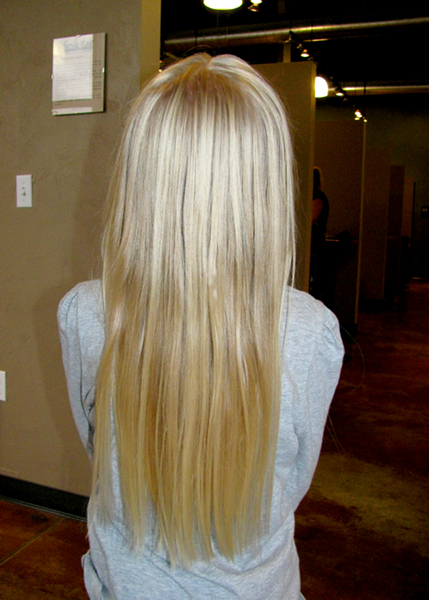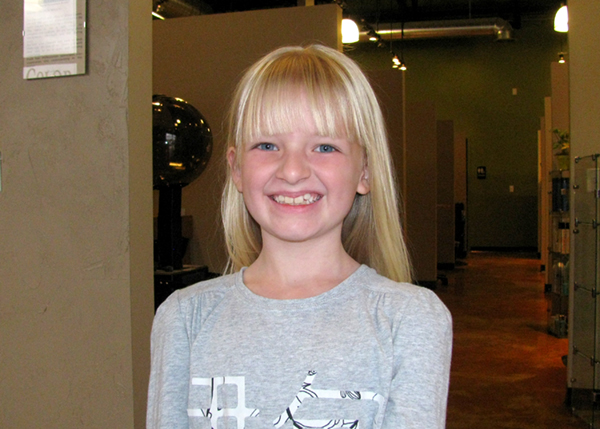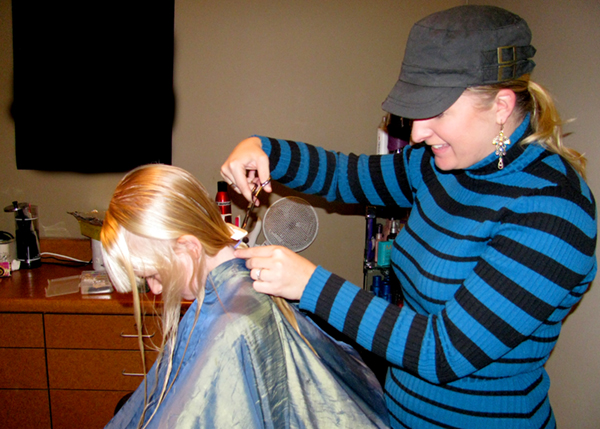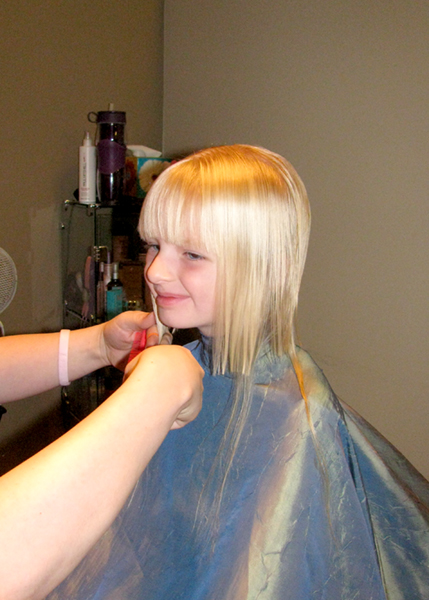 Thankfully the stylist also fixed Eden's bangs.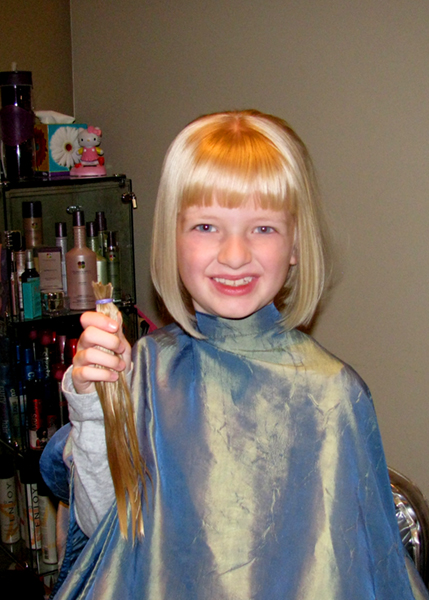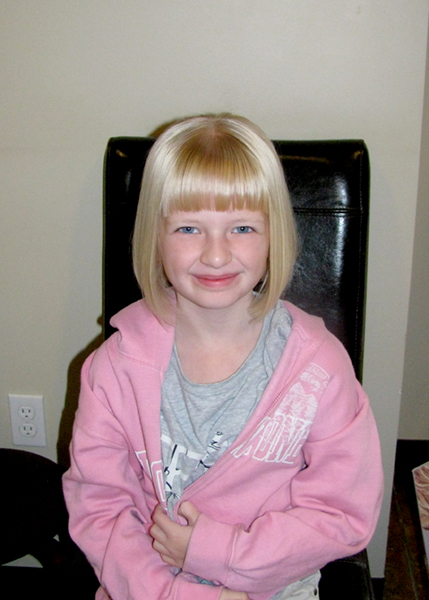 Doesn't she look adorable!
She's loving the short hair (I think the 'no tangles' thing helps a lot).  I can't wait for her to have long hair again, but until then, we'll have fun with it short!