2010
11.04
Our elementary school is lucky enough to have a full time music teacher.  Last year the music teacher decided to teach violin lessons in the morning before school and in the afternoons.  So we signed Ashley up this year (since the teacher doesn't let them come unless they're at least in 4th grade.)
The lessons are only about 40 minutes long, twice a week, with about 20 kids all there at the same time, but hey, it's FREE!  The teacher doesn't get paid to teach the violin class, she does that simply because she loves music and wants to help kids love music too!
Anyhoo, we got Ashley a 1/2 sized violin and last night we "personalized" it a bit.
She said she wanted something swirly on the edges and a flower on the chin rest.  Here's what we did!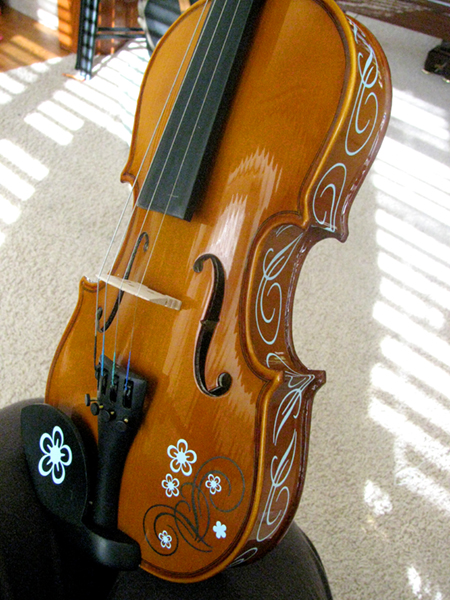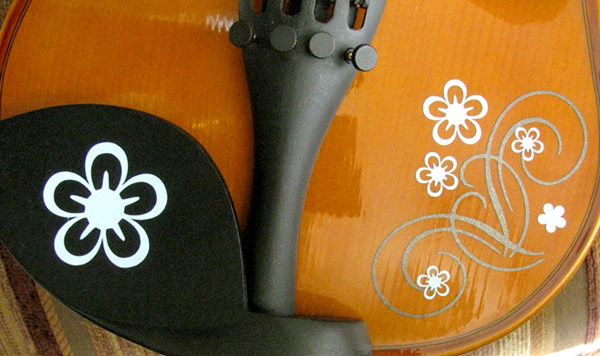 So I took the swirly patter from the edge and the flower from the chin rest and combine them for a cute design.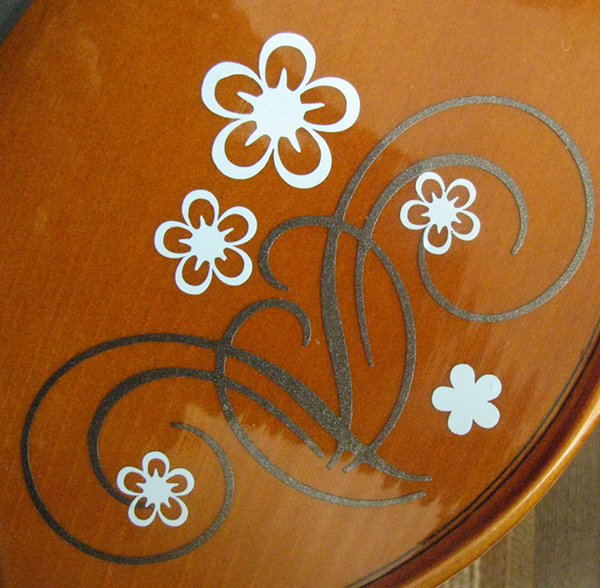 Those flowers are actually a light blue.  It looks so cool, I'm going to do the same thing to my violin!
In case you were wondering, the designs were done with vinyl.