2012
05.07
One of the things that has kept me busy so far this year was Eden's 8th birthday!
This girl is such a ham sometimes!  She is so sweet, full of energy and love, is happy to help anyone and everyone and has one of the sweetest spirits ever!
Just this weekend she came inside and left her sisters out in the backyard playing.  She came up to me and said "Don't tell them, I'm going to clean their rooms for them."  I thought that was so sweet.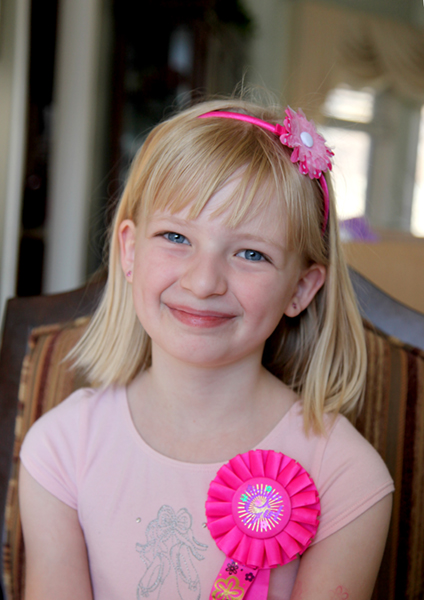 Yup, she's a keeper!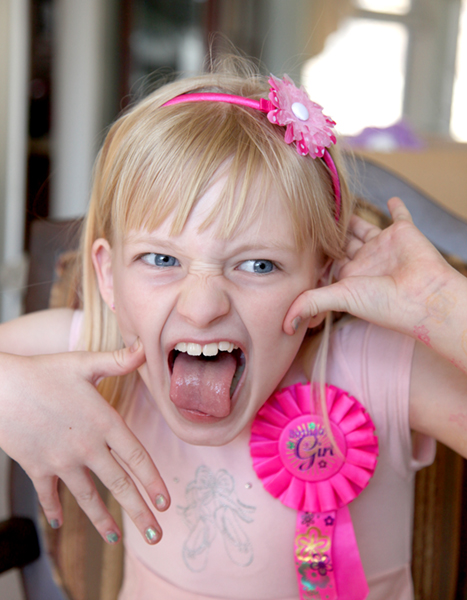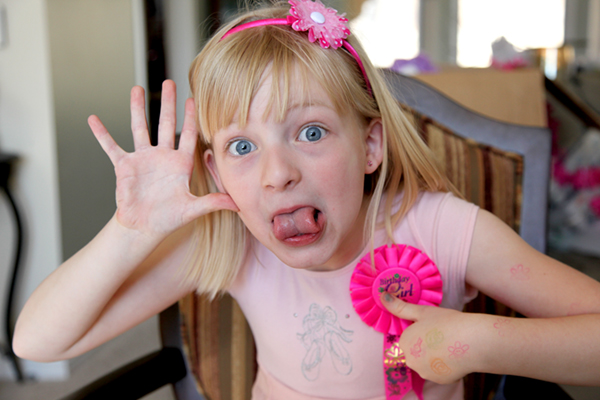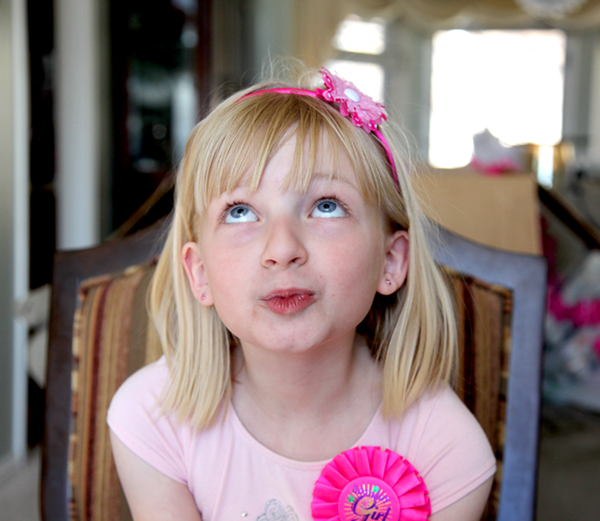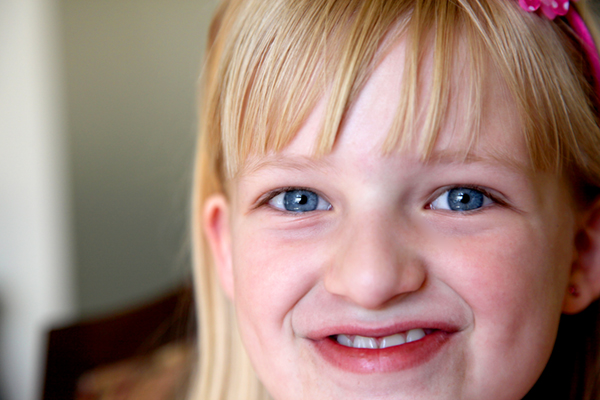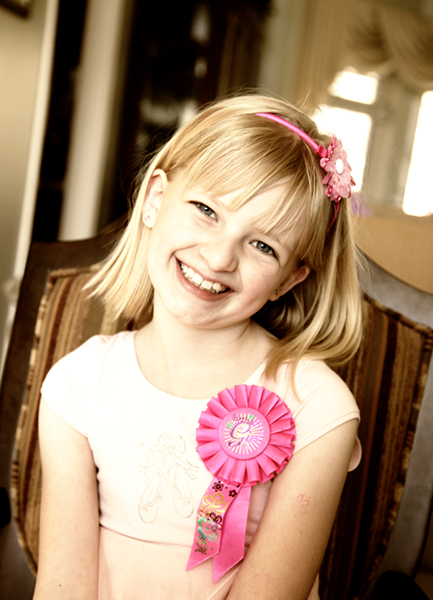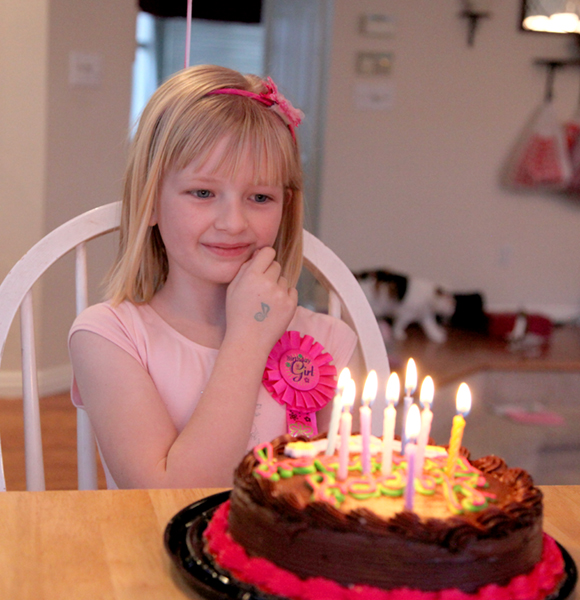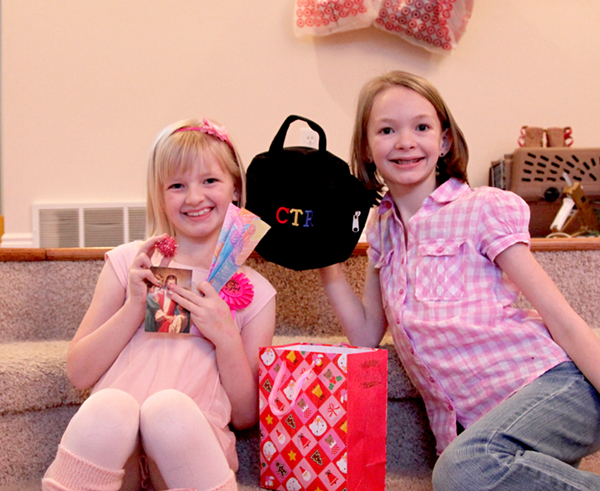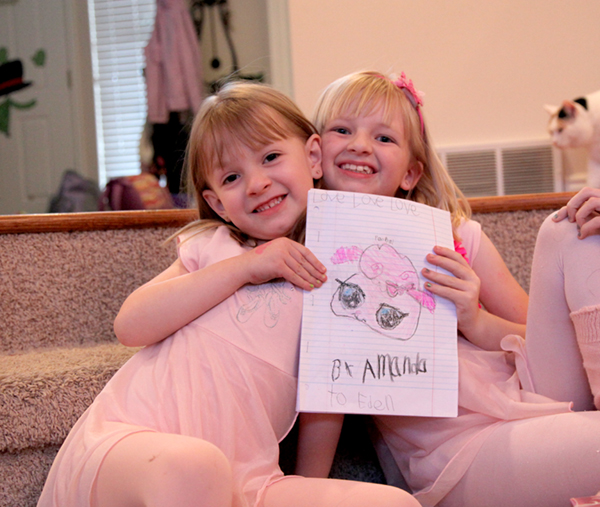 Got a call from Grandma.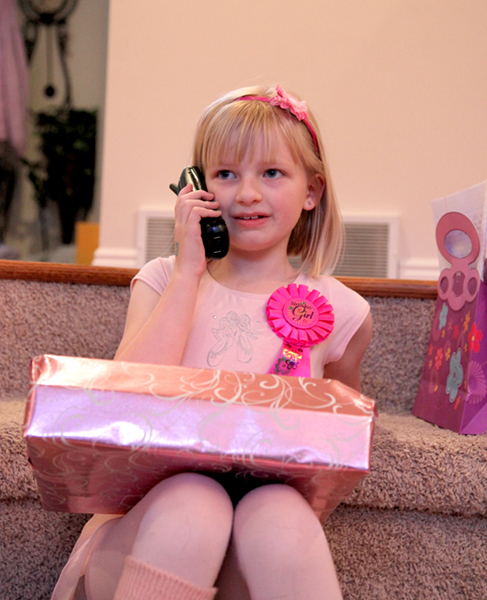 One of her presents had a note that said "You need to look in the garbage!"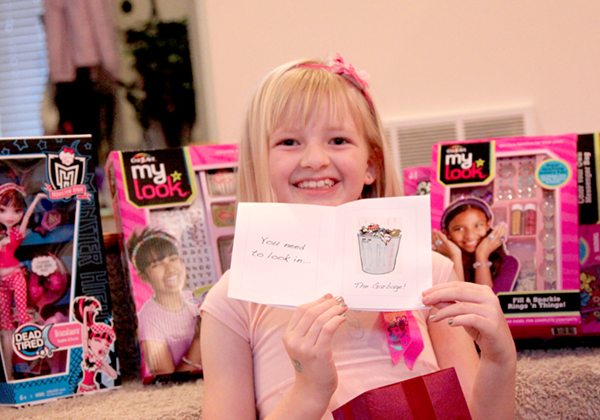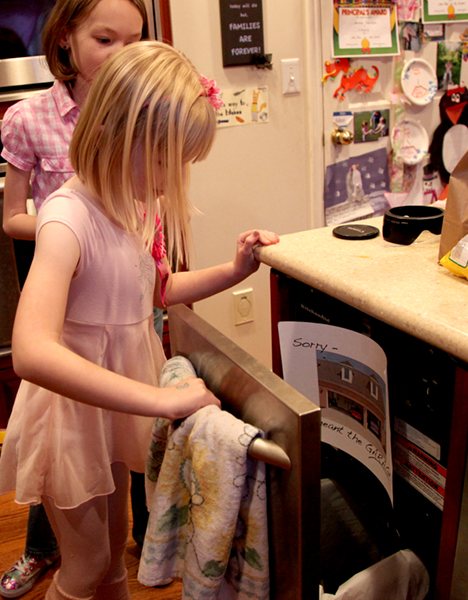 So she went to the garbage and found another note that said "Sorry- I meant the GARAGE!"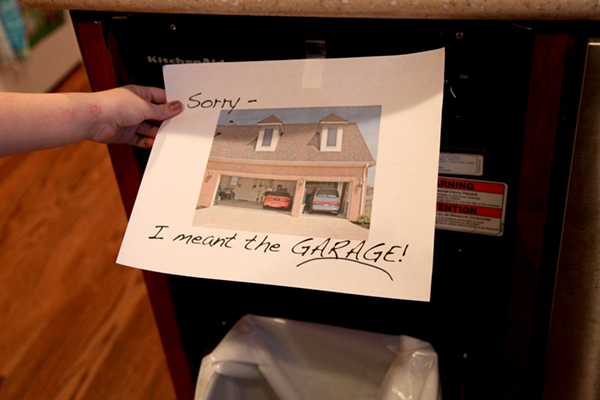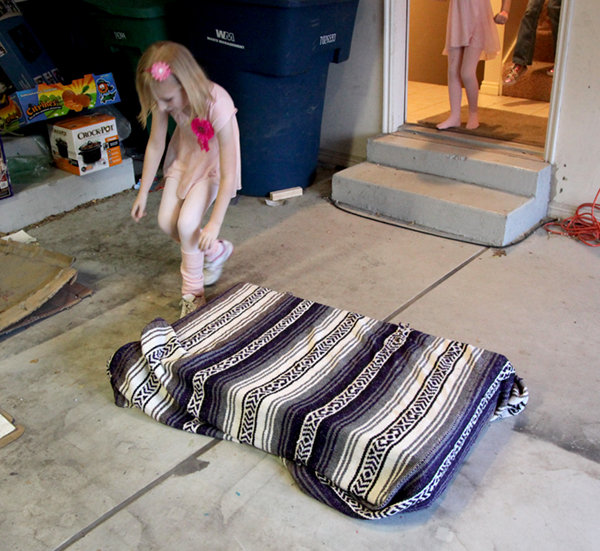 Okay, so remember the expression on her face in this picture below cause I don't want you to think we're lame-o parents for giving her this gift.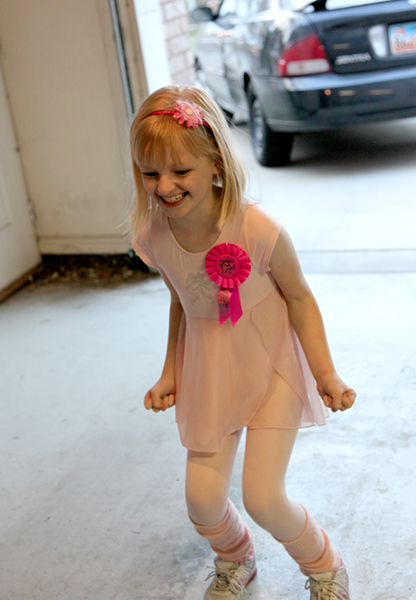 It's a desk.  She had been asking for one since before Christmas.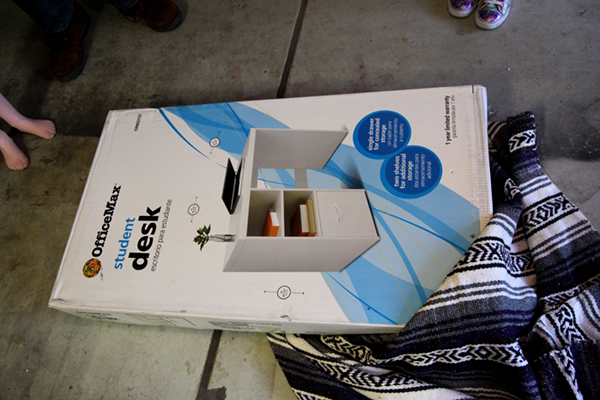 Eden also had a 'friend' party.
Here's Amanda sporting a cool hairdo.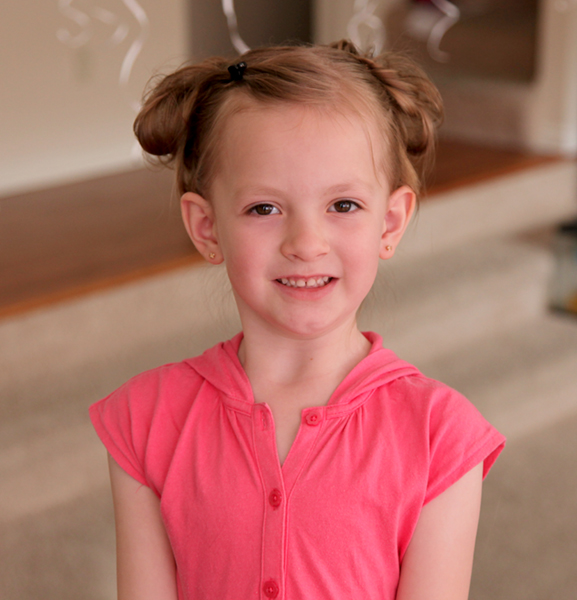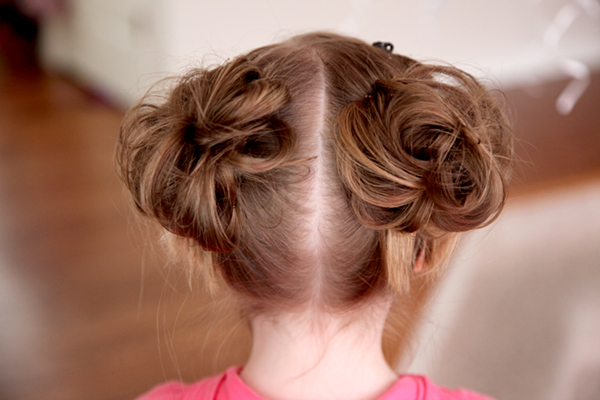 The decor.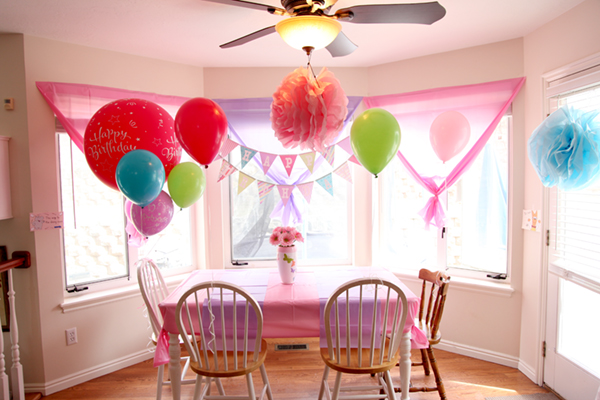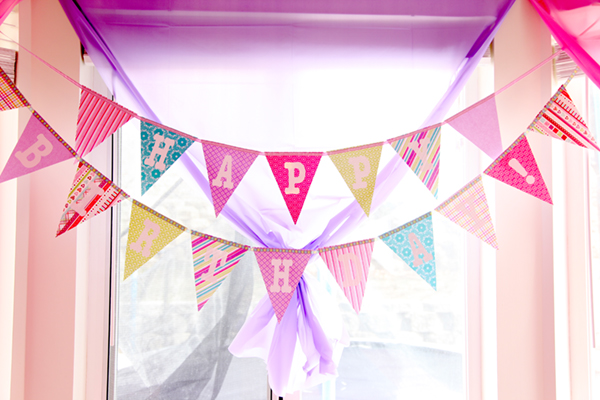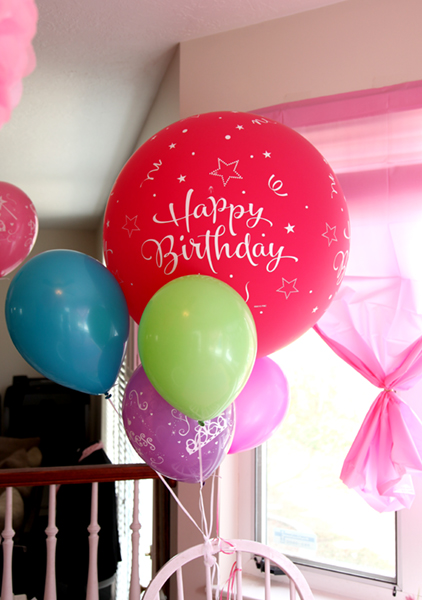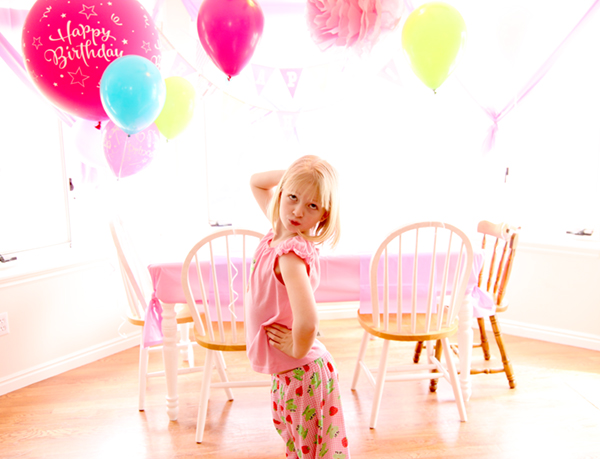 I know I mentioned this last year, but I buy cakes for the girls' parties because my cakes never, and I mean NEVER, look anywhere near as cute.  They always seem to sag in the middle, and then my frosting abilities are very limited, so I let the girls pick out their cake from a catalog at the store.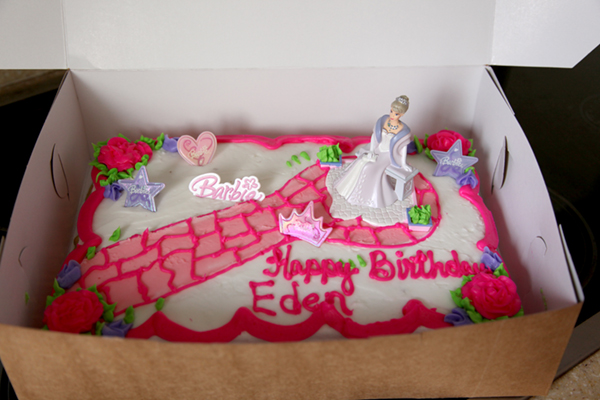 Eden wanted a PJ party, so I let the kids color their own pillowcases to take home.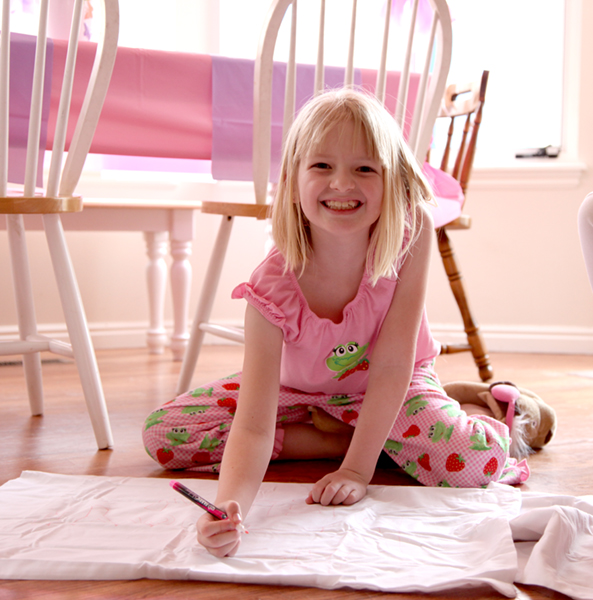 They also played a water game and the candybar game.  If you don't know about those, I'll have to tell you sometime cause they are GREAT party games!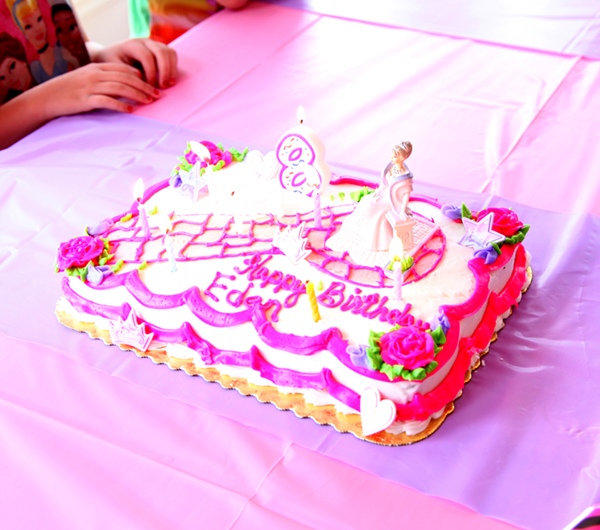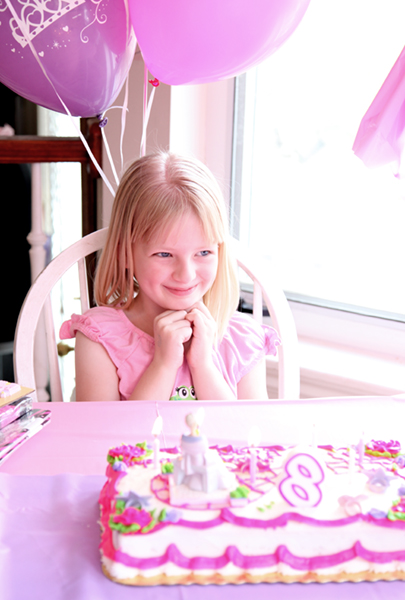 Yup, she can be a ham!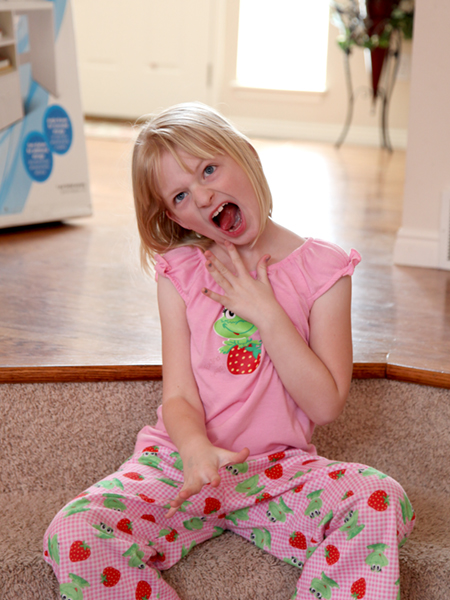 Up next… her baptism pics!